We have new from november
---
Our brand chef Lacko Výpala is always inventing and improving something. That´s why he cooked, tested, combined and prepared even better menu with the help of head chef Patrik and his team. They collected seasonal ingredients, mixed new dough and would be happy, if you stop and taste.
Somethning from new menu:
Calamari fritti: fried calamari, garlic-lime aioli.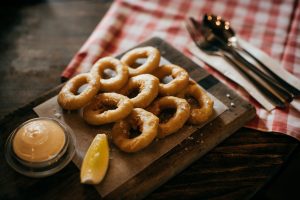 Fegato d'anatra: grilled duck liver with apples, sourdough bread, apple cider.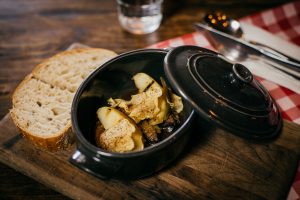 Consommé di cervo: deer consommé, roasted dumpling with duck liver, chives, parsley, carrot.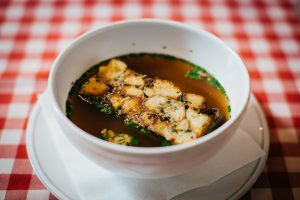 Risotto alla zucca: hokkaido pumpkin, chestnuts, parmesan cheese, pumpkin seeds.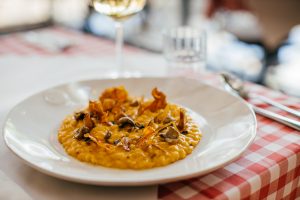 Spaghetti alla carbonara: egg, guanciale, pecorino, grana padano.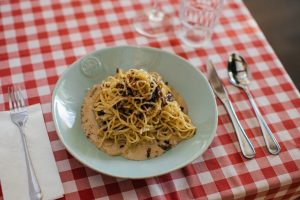 Pappardelle con ragout d'anatra: duck confit, pomodoro sauce, parmesan cheese, sedano, carrot, red wine, mascarpone.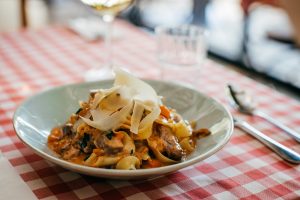 Arrosto di manzo al forno: slow roasted beef shoulder, mashed potatoes with truffle, jerusalem artichocke chips.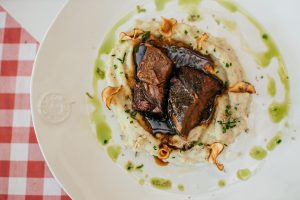 Margherita: sugo pomodoro, mozzarella, fresh basil.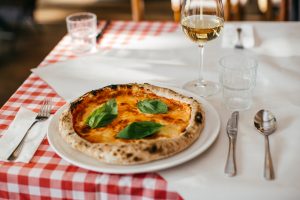 Quattro stagioni: sugo pomodoro, mozzarella, prosciutto cotto, artichokes, olives, champignon mushrooms, oregano.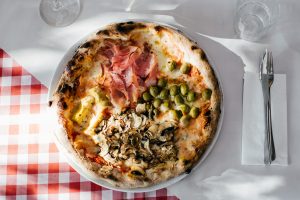 Stinco di maiale: pork knuckle (sous-vide).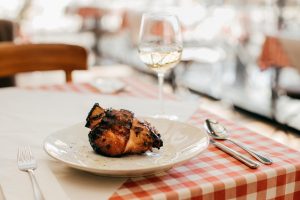 Verdure al forno con formaggio di capra: roasted carrot, parsley, hokkaido, beetroot, mixed salad, goat cheese foam, hokkaido dressing, pumpkin seeds, pumpkin chips, poppy seeds.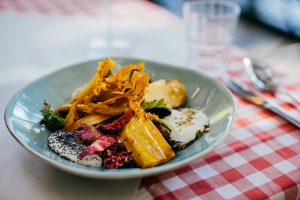 Torta di mele: apple pie, sea buckthorn foam, dried flowers,
pickled sea buckthorn, pine nuts.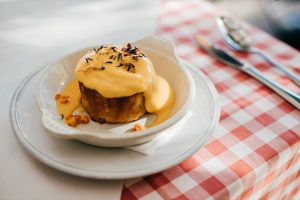 We are looking forward to your visit