Special rewards for MedusaCard holders
---
It's time to celebrate friendships and moments that we can finally spend together. Take your friends to our trattoria and pizzeria La Pala and enjoy moments together with a great meal, a glass of good wine or our refreshing spritz. We have prepared special MedusaCard rewards for you to make your gathering even more pleasant. Being a member of MedusaCard is really worthwhile, so use it and be rewarded. These are the special rewards we have prepared for members of the MedusaCard loyalty club: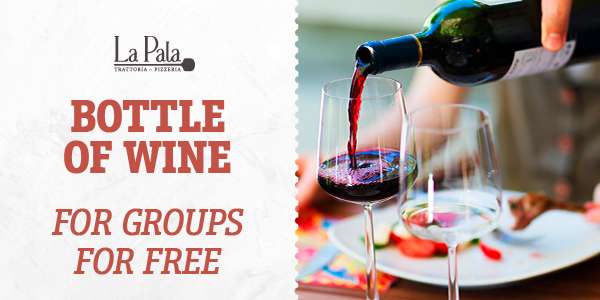 BOTTLE OF WINE WITH MEAL FOR FREE
For lunch is too late and for dinner too early? Stop by with friends for "an aperitivo". Everyone will have whatever you like, whether it is a main course, dessert or an appetizer and we will give you a bottle of wine up to 35 € according to your choice for free. All you need is a group of at least four people and each of you order at least one meal from any category (soups, pasta, main courses, desserts, …) and a bottle of wine up to € 35 is yours. With a group of more than 6 people, you can even get two bottles. Wine must be consumed directly in the venue with your meal. The special reward is valid until the end of July. The reward cannot be combined with other MedusaCard rewards.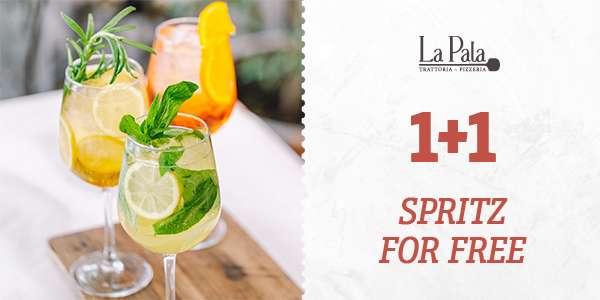 1 + 1 SPRITZ FOR FREE
Take your friends for the famous spritz. After all, it is an inseparable part of enjoying sunny weather on terrace. Our beautiful terrace and a refreshing selection of spritz will evoke you to a holiday atmosphere. To make this atmosphere even better for you, we have another special reward for you. Have any of our spritzes and you pay one and get the other for free with MedusaCard. The reward cannot be combined with other MedusaCard benefits. The promotion is valid until the end of July. Inform the staff about the application of the reward and have your MedusaCard loaded.
DO YOU STILL NOT HAVE YOUR LOYALTY CARD?
You can register it on our website: https://www.medusacard.sk/EN/registration  and gain access to a number of benefits intended only for members of the loyalty program. The loyalty card is valid in all MEDUSA venues in Slovakia.